Baltimore-based rapper, musician, and entrepreneur Wordsmith makes hip-hop with a strong motivational message. His mission is to entertain and educate through a Message of Purpose, and always by example relate that message through clean, quality, and marketable Music for the Masses.
Wordsmith looks to represent his city on national and international stages with his Conscious-Commercial Hip-Hop and theatrical stage shows. Free of profanity, full of message driven content and fun for all ages his music is considered blue collar to the core.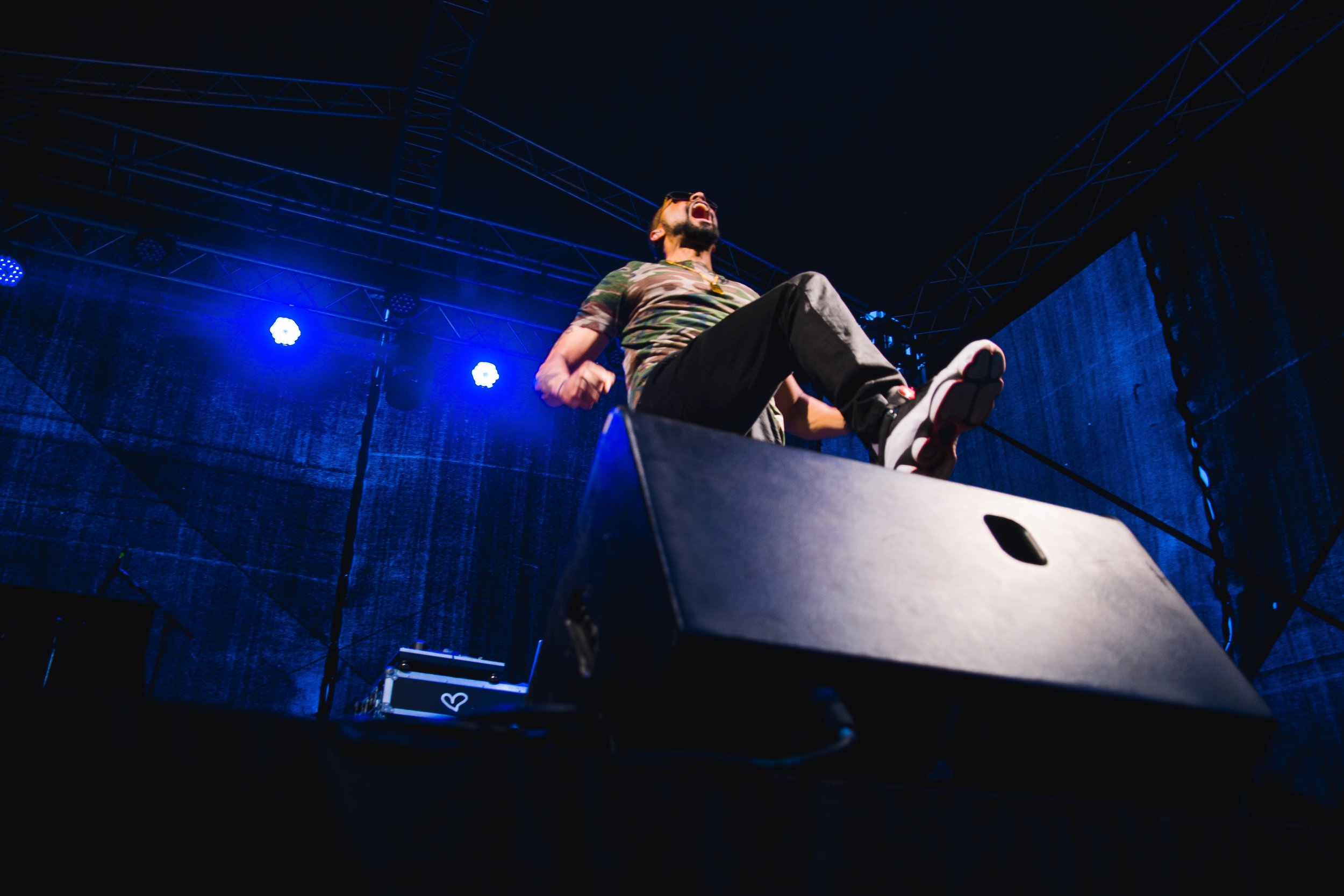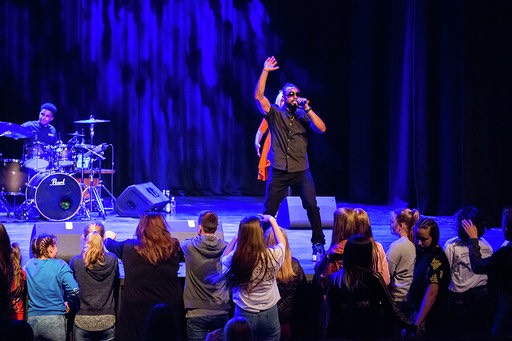 News UPDATES
"Wordsmith LIVE INterview and performance on latvian national TELEVISION"
- May 2019
"Hip hop artist Wordsmith is from Baltimore on the US East Coast. Although the musician emphasizes that he writes well in other genres, the hippopotamus is still his first love. Latvia is one of the stop points for his concert tour. In addition to the concerts, Wordsmith also provides master classes."
- May 2019
"During the May 13-18 visit to Latvia, Wordsmith will perform in Valmiera, Riga, Jelgava and Rezekne. The Baltimore based rapper will also provide master classes for the students in Riga, Valmiera, Jelgava and Rezekne. The concerts are organized in partnership with the local culture centers in Valmiera, Jelgava and Rezekne, as well as with local youth center in Riga."
- May 2019
"My main reason for insisting you watch is the incredible soundtrack assembled by music supervisor Brienne Rose with input from creators Leslye Headland, Natasha Lyonne, and Amy Poehler."
- March 2019
"Russian Doll' Puts Harry Nilsson on Repeat, and Netflix Viewers Still Can't Get Enough. would Manhattanites really be playing a Nilsson song from 1971 at a party, alongside the modernist 21st century likes of the rapper Wordsmith."
- March 2019
"Next BSO Strathmore Season Includes Women, Space Themes. The shows include Baltimore-based rapper Wordsmith performing Beethoven's "Ode to Joy."
- March 2019
"Wordsmith, his real name Anthony Parker, rapper and American entrepreneur, went to Haiti for a stay of one week. Objective: promote non-violence and encourage young people to set goals in their lives."
- February 2019
"On Nadia's mission to figure out whether it's the birthday drugs that have caused her current death spiral it's this Baltimore-based motivational rapper that's playing in the club."
- February 2019
"BSO's Marin Alsop to lead orchestras on 5 continents in 2019-2020 in Beethoven's Ninth."
- January 2019
"Wordsmith WANTs TO DEVELOP HIP HOP CULTURE IN azerbaijan. a team of Words was created, consisting of Americans and members of the Youth Union of Azerbaijan (MCA).
- October 2018
"Wordsmith appears on arb tv during tour visit to sheki,azerbaijan"
- October 2018